Happy Valentine's Day everyone! I'm not much of a romance reader overall so writing something that's Valentine's Day themed would hard to do. Instead, I would like to talk about some of my favorite black female authors in honor of Black History Month. 
Over the past year as I've gotten to know more people in the book community, I've been pointed to a lot of incredible black authors. The books I have listed here have stuck with me months after I finished them. These are authors I've seen recommended to all types of people and they've enjoyed their work. So if you're participating in #ReadingBlackout this month or interested in diversifying your TBR stack, I'd highly recommend any of these.
---
Behold the Dreamers by Imbolo Mbue is about Jende and Neni Jonga's struggles in achieving the "American Dream". When Jende gets a job chauffeuring the wealthy Clark Edwards, a senior executive at Lehman Brothers, it's a dream come true. In some ways, it is. It's not working multiple jobs, it has decent hours, Jende didn't have to work in a kitchen anymore, etc. It doesn't take long to notice the subtle hints throughout this book to know that the Edwards' life isn't a dream.
I don't like the talk about how timely the book is because I think this book is good for any time. Behold the Dreamers is a frank story about how difficult it is for immigrants to achieve the metaphorical American Dream. I think this will continue to be the reality no matter the political climate until we're able to change the living situations of immigrants and their families once they're here. It's also a reminder that financial crisis effects everyone, not just financial institutions and the stock market.
---
Confession: I haven't read Hunger: A Memoir of (My) Body by Roxane Gay yet. As much as I want to read it, as excited as I was to meet her, as much as people have praised it, I don't feel ready for the journey. I saw her when she came to Houston and it changed my life. The passages she read were incredible and I still want to read this book soon even though it's a tough read. She was also very generous with her time (even when people cried and asked her questions about all topics). I think someone asked her if she still played Scrabble as she discussed in Bad Feminist. 
At this point, if you haven't read Roxane Gay, go order a book right now. I enjoyed Bad Feminist so much that I read it for two months so it wouldn't end. I know Hunger is a tough book, but I've heard it's a valuable read.
---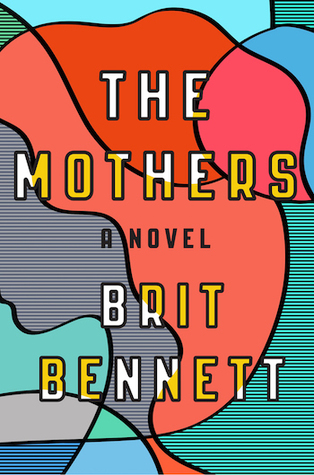 I had no idea what this book was about when I received it, but I had seen the cover on social media a few times. I found myself relating a lot to this book. Not so much in why Nadia and Luke fell apart, but the experience of living in a small town with a gossipy church.
The Mothers are actually a character in the book; similar to the chorus in Shakespeare plays. As Nadia and Luke fall in love, enjoy their romance, and fall apartment, The Mothers are narrating their journey. The book feels very realistic to me, albeit predictable in some places, but I Brit Bennett knows how to craft a story, use lyrical language, and write what she knows.
---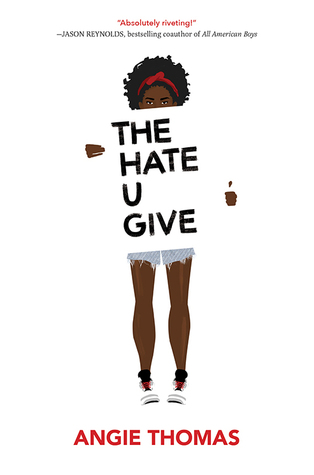 I talked a lot about why I think Angie Thomas's book The Hate U Give is important in my blog post The Hate U Give by Angie Thomas. If you hadn't read it, this is my summary of it:
This book has themes commonly found in YA books. Growing up, finding out who your true friends are, discovering who you are, deciding what's important to you etc. It also gives a frank portrayal of the adults around Starr. You see them in conflict and Starr's interpretation of it. It also deals frankly with issues that effect our society right now: racism, police violence, protests, and how the media tells these stories to the public.
---
The last book I'm going to talk about is Homegoing by Yaa Gyasi. This one has stuck with me ever since I read it. As with a lot of students in the south, my education on slavery was very benign. There were a couple of years that it didn't sound that bad, even though I knew that was a lie. This book rips all that apart in an epic family novel that follows the family line of two women from Africa.
Spanning over hundreds of years, the family deals with the horror that was slavery and how that can change a family forever; even generations after it's over. Each section is a different generation and you only get to peek in for a short window in their life. However, in that short amount of time, you get a complete picture of the type of life that person lives, what motivates them, and their values. I continue to think about it months, maybe a year now, after I read it and I don't think I'll ever will.
---
I hope everyone had a good Valentine's Day. If you have any great books that you've read for #ReadingBlackout, let me know! I'm always looking for the next incredible read.
Happy Reading everyone!
-KC-