I had a stinkin' awful, no good, rotten February. Maybe it was the shortened month so I had less days at work. Possibly it was the books I read being too serious or just flat-out bad. Maybe it was my mail getting placed in the wrong box and all my packages being sent back and experiencing bad customer service from my subscription box (bye Book of the Month. It was nice knowing you). I'm glad it's behind me and so I'd like to focus on the positive: my favorite books of February 2018.
---
I received The Unforgotten through NetGalley and actually enjoyed it a lot. I have two requirements for thrillers: 1) That I feel a little sick afterwards and I have to sleep with the lights on and 2) I'm surprised. This one did both. It kept telling you who the murder was and then changed it mind. Towards the end, you're CONVINCED you know who it is, but SURPRISE! It's not. Everyone is horrible so don't read this if you have to enjoy characters. In fact, the characters being so unlikable is what I liked about this book because everyone could have been the murderer.
---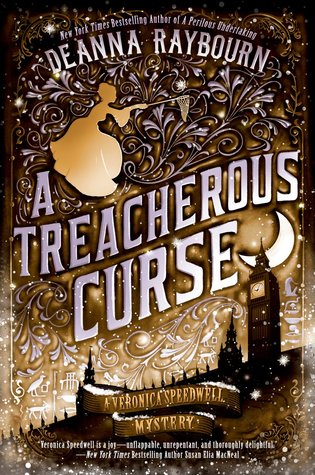 I always feel a little weird about reviewing my favorite books/series on here. Mainly because there's no way I can be unbiased. I'm going to tell everyone to read the Veronica Speedwell series ASAP and this book hasn't changed my mind on that at all. Coincidentally, I've gotten more interested in Egyptology and this book deals with a curse that has come back to London after the tomb of an ancient princess was discovered in Egypt by an expedition team. Of course, Veronica and Stoker are on the case to figure out if the curse if real or make-believe as Anubis himself harasses people in London. We finally get answers from Stoker's past, but I did find Veronica a little whiny in her inner monologue this time around. However, there's some really great fights between Stoker and Veronica and I appreciate that she refuses to take any nonsense from Stoker when he's cruel to her.
---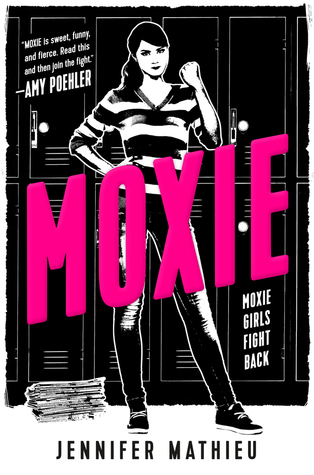 I read Moxie right when I needed it and this is likely why I enjoyed it so much. It's about the daughter of a former Riot Grrrl and she is DONE with her small town Texas high school (believe me gurl I can relate as a Texan). Girls from all walks of life from popular to athletic to shy are able to find their voices to stand up against the rampant sexism in this school. In fact, the sexism and sexual harassment is so bad in this book that it borders on ridiculousness in some instances. However, there are some real situations in here and it was nice to read a story about people finding their voice and standing up for what they believe in.
---
If I'm being 100% honest, I picked Home Fire up because it's a beautiful cover. The description sounded interesting, but it stood out on the shelves I was looking at of recommendations from my indie store. I was really surprised how much I enjoyed it because it moves from one character to the next. Usually I struggle with that because I want to go back to previous characters I enjoyed (specifically the older sister), but it flowed seamlessly through the story so I didn't mind it. I was baffled at the end because I didn't understand Shamsie's choices, but when I read that it was a retelling of Antigone, I immediately understood and thought it was a brilliant way of telling that story.
---
That's all I've got this morning book lovers. I hope that you have the best day ever and that you're able to pick up some great books in March.
Happy Reading!
-KC-