I'm so excited that it's FRIDAY and the weekend is here! Not only does that mean I can stay up and read late, but it also means that #BookishBloggersUnite is going on today. The fabulous Sue at Doddy About Books is hosting this week and she wanted to celebrate Women's History Month so we're talking about our favorite female authors by genre. If you want to participate, don't forget to add the link to your post by clicking the button at the bottom of Sue's post. My post is being done with a little twist…
I wrote several different genres on post it notes and I'm going to pick from this container as I write this post. That way I don't gush about all my favorite female mystery authors this entire post. Also I'm going to talk about my favorite ones right now. I change my mind more than I care to admit when it comes to my favorite anything. So here's my favorite female books by author right now! And the first one is…
MYSTERY
…well that's ironic.
I recently talked about Deanna Raybourn on my February recap so I'm going to talk about Sherry Thomas. She's written books in several genres, but I found her when she wrote her the historical mystery book A Study in Scarlet Women. 
I was getting into Sherlock Holmes last summer and I came across this book as a great re-imagining of the classic story. I really enjoy Charlotte as a protagonist and she's on my top five of  great female leads in a mystery. She decides to take her own fate in her own hands after her father breaks a years long promise to her and ends up on her own. But eventually wants to try to clear her family name once they're accused of murder.
I've been so excited to read the next book that I haven't read it because I don't want to read it too soon and have to wait for the next book for several months. However, the third book should be out in October so it's time to move it back up my TBR stack. Also if you don't follow Sherry Thomas on Twitter, you should. She talks every day about calling her senators about issues she cares about and is a good reminder for you to do it as well.
---
The second genre is going to be…
LITERARY FICTION
Looking over my reading list from the past year or so, Min Jin Lee is on the top of my favorite literary fiction books of all time. Pachinko was recommended to me so enthusiastically that I read it nearly as soon as I received it in the mail. It did NOT disappoint. In fact, this book was so influential on my reading that I've read several books on immigration, multi-generational family saga, and learning more about Korean history overall.
If you haven't read Pachinko, it's about a Korean family in exile in Japan after an unexpected pregnancy and the kindness from minister. It's a blend practicing your culture in a new country, survival, identity, family. It also flows between the generations without feeling like you didn't get to know each family member completely. It's also ruthless is talking about the living conditions of Koreans during this time in history. However, it made me want to learn more versus put me off from that era so I think that's also a big reason to read it alone.
---
The third genre is…
YOUNG ADULT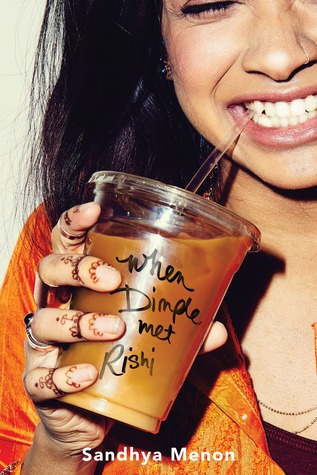 I hadn't really read much YA fiction since I was a young adult so I was curious when I was seeing more of them recommended as high quality fiction (seriously it's been that long since I read like a young adult) It's been very interesting to discover these delightful pieces of literature that funny and still a great story about growing up and discovering who you are. This is why my author in this category is Sandhya Menon. She wrote When Dimple Met Rishi because there was a lack of South Asian representation in YA and it's a blend of culture and just living your normal life. I never felt like Dimple was rejecting what her parents wanted for her outright. You could tell she still respected their opinion and how they were raised, but she just wants to trail blaze her own path.
Dimple is formidable and smart. She's ambitious with a plan and is able to convince her family to attend a summer program for aspiring programmers. However, they said it was okay because their "ideal Indian husband" pick for Dimple is also attending. Rishi is a smart, hopeless romantic, awkward teenager who has no idea Dimple doesn't know they're supposed to be married. While Dimple rejects this at first, they develop a friendship as they work on the summer project together and discover they don't know as much as they think they do about each other. It's just a delightful read if you need something quick to cheer you up.
---
The fourth genre will be…
CLASSICS
Ugh…
When I was in high school, I was a bit of a book snob. I thought everyone read classics, they made me look smart, and I would get into a good college if I read them. However, I haven't read many (or any) since them so I'm just going off memory. I'd have to pick the Brontë sisters. I got assigned Charlotte for a huge research project when I was in the 11th grade. I decided I was going to read all of her books so I could write the best paper. Spoiler alert: I didn't. However, I enjoyed a lot of books from the sisters and my paper ended up being about all of them (unfortunately, I couldn't find any copies of Anne's work so it is a gap in my Brontë reading). So, for what it's worth, my favorites would have to be them. I should probably put these books back on my TBR soon to see if I still enjoy them. Maybe a project for my summer throwback reading?
---
And the last genre is….
NONFICTION
Huh. This is a tough one because a lot of my nonfiction reading lately has been for a future post. I know I've talked about her a lot on this blog, but I'd have to say Roxane Gay. Meeting her was amazing and I'm looking forward to reading Hunger when I'm up for it. I LOVED Bad Feminist and I added all her other books to my TBR. I've enjoyed reading her other work around the internet as well. In my mind, right now at least, she's hard to top in terms of my favorite nonfiction author.
Also if you're not following her on Twitter…what are you doing with your life? She's the Queen of the clap back response and I admire how she takes no-nonsense from anyone.
---
That's it for this week's #BookishBloggersUnite. Don't forget to head over to Sue's blog to add your own link if you want to participate as well as read posts by the blogging team. I hope you have a fabulous weekend of reading.
Happy Reading!
-KC-