Welcome to my monthly month-in-review post where all hell broke loose and I didn't read that much. However, I've already read three books in September so maybe Goodreads suggesting to me to read 3.5 books a week wasn't laughable (even though I did laugh a lot when I saw that recommendation today).
If you haven't seen my post a few weeks ago, go check it out. After I wrote July's month-in-review, I left in a rush to be with my dad while he went through a medical emergency which turned into a lot of tests which turned into open heart surgery. He had open heart surgery a month ago and I saw him this weekend and he looked fantastic. It's amazing what medicine can do for a person.
A lot of my reading in August was done in waiting rooms, ICU, and at 2AM when I couldn't sleep and going to the hospital again would have been inappropriate and slightly annoying (or a lot annoying) to my dear dad. Once I got home, I was working longer hours (at home sometimes. Shhh don't tell my boss) and pretty much crashing to bed as soon as I was tired. I read some books I wouldn't recommend to anyone going through what my family did this month, but they were still really great reads.
---
The Poppy War
Yes, I know. I've already talked about this one. A lot. But it really is worth mentioning again because the world was so in-depth and the characters so complex that I wish I could reread it (and that's impressive considering war books usually make me want to throw up from the violence). I'm still thinking about it and I finished it a month ago and passed it on to my friend in Louisiana.
---
A Local Habitation
I'm FINALLY back to October Day with A Local Habitation. I thought my Kindle was dead, but then I found the one that works and started taking it work with me. I wanted to immediately grab the next book, but the sticker price scared me away since my rent was due. I'll probably get book three soon because I'm reading to jump back into Seanan McGuire's world.
---
When Katie Met Cassidy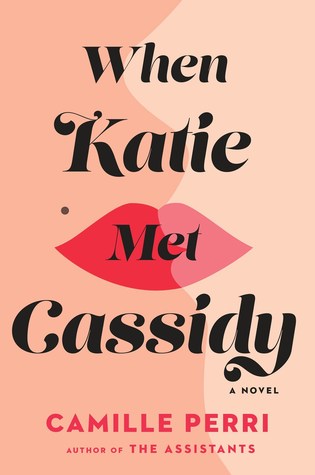 This wasn't exactly a favorite book of mine, but I wanted to talk about it anyway. I really wanted to like this book. It was a mainstream F/F romance with a sweet premise. However, there was something missing. Maybe a true conflict resolution? A genuine reckoning of their issues? A heart-to-heart conversation? It was perfectly fine if you're looking for a cotton candy romance, but since it was marketed at as a gutsy book I thought it would be more….groundbreaking? This book likely would have needed another 100 pages to feel like the characters' backgrounds were fully explored at least.
---
That's all for today! I wanted to give a quick shout out to the people who responded to my Instagram TBR picks last weekend! My next post will dive into that a little bit more, but judging on the response I got, I think I'll do it again in the future! If you missed out, you can still see the picks under my highlights on Instagram.
Happy Reading Everyone!
-KC-